Find The Cheapest JEEP PARTS Online
Search JEEP PARTS Our parts network supply 1000s of quality new & used JEEP PARTS every week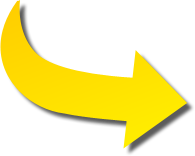 Find and compare prices on jeep parts parts online simply

Find jeep parts parts for free with instant access to over 200 suppliers nationwide.

It's quick and easy - takes less than a minute.

Save up to 70% on quality new and used parts.
Don't have a registration no.? Then enter your vehicle details here
List of all models of CAR and SUV
Latest quotes for jeep parts
1:59 pm
2006 Jeep - Commander
Front Sunroof sealing rubber .
1:45 pm
2013 Jeep - Grand cherokee
left door mirror glass
5:28 pm
2005 Jeep - Grand cherokee
ignition switch
6:38 pm
2005 Jeep - Grand cherokee
Ignition switch and key
5:27 pm
2015 Jeep - Grand cherokee
RH side mirror with indicator