find and compare prices on car parts simply
start your search for parts now
2
Tell us what parts you need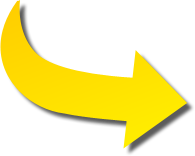 Find and compare prices on car parts online simply

Find car parts for free with instant access to over 200 suppliers nationwide.

It's quick and easy - takes less than a minute.

Save up to 70% on quality new and used parts.
Don't have a registration no? Then enter your vehicle details here
eSpares transactions at 19/02/20 01.09 pm









Established in 2005, eSpares is 100% NZ Owned and Operated


Compare Prices
Get obligation free quotes on quality car parts and auto parts sometimes within minutes of your search and compare prices. Get the best deals on car parts today.

Buy your Parts
Get the lowest prices on quality parts. Simply order your parts either over the phone or online and have them delivered to your door either same day or next day delivery.

Find a Mechanic
If you also need the parts fitted to your vehicle, Local Mechanics in your area are listed on the quote request reply.
We find 1000's of new and used car parts from our network of approved suppliers located throughout New Zealand who all have the best technical knowledge around to help you find the right part for your car. We can literally find parts for all vehicles. Our parts supplier group comprises auto part wholesalers, car part wreckers, auto dismantlers, recyclers, aftermarket part importers and new genuine franchise car part suppliers. We will find parts for all makes and models of car including Toyota parts, Nissan parts, Mitsubishi parts, Honda parts and Subaru parts.
GET CAR PARTS FOR EVERY MAKE AND MODEL OF CAR AND SUV
Why waste time calling every auto dismantler, car wrecker or local car parts supplier in the area to compare pricing? Simply fill in our easy to use form - it takes less than a minute and we will do the rest - our suppliers will send you the most competitive quotes on the car parts you need, saving you time and money. We have a network of reputable approved breakers, dismantlers and car part suppliers on hand ready to help you with any new or used car parts, van parts, commercial vehicle parts or 4x4 parts.
If you need your parts fitted, some of eSpares trade users have joined our Find a Local Mechanic Scheme and if there are any in your area, their contact details will be listed on your quote reply.
Let us take all of the hard work out of finding a car part.Our suppliers have a massive selection of new, used and discount auto parts for cars, trucks, vans, SUV's and 4x4s. New genuine car parts from a franchise, second hand parts, recycled parts, restored parts, aftermarket parts, parallel imported parts and car accessories.
So if you're looking for any car part, car batteries, mag wheels, car tyres, engine parts, or panel parts, by simply completing our easy to use form you will find the best priced, quality car part you are looking for.
GET CAR PARTS FOR EVERY MAKE AND MODEL OF CAR
If you're in the Automotive Trade, register with us today. We access more parts suppliers than anyone in New Zealand and as a Trade member you get access to the widest market and the best possible prices. For 24|7 access to up to date vehicle parts pricing and streamlined purchasing – nobody does it better. Even better, becoming a Trade member of eSpares is entirely free.
And if you also fit parts, why not join our 'Local Mechanic Scheme' and put your business in front of genuine buyers who need fitting services in your area.
If you're an automotive supplier, register your business today. With over 100,000 visitors looking for parts last year… and growing, this is the single best business opportunity for you in New Zealand. Our users are private buyers as well as car mechanics, panel beaters, auto electricians, car franchises and body shops. If you're not on eSpares, chances are you're losing sales to your competition!
We offer the most straightforward, streamlined systems to deliver business directly to your desktop or phone. Get all the details by registering your interest today
eSpares is the best parts finding system I have ever used.  It is easy to use, and I found the speedo cluster I wanted for my Subaru Legacy at a really good price and the suppliers were great to deal with.  I even found a local Mechanic who fitted it for me. What a great site.
11:48 am
2010 Volvo - Xc60
Right hand wing mirror and rear reverse camera
11:46 am
2010 Volvo - Xc60
Right hand wing mirror
11:20 am
2004 Subaru - Legacy
Rear exterior hatch plastic panel color GOLD
10:17 am
2004 Subaru - Legacy
turbo
9:06 am
2004 Nissan - Skyline
engine petrol complete
10:16 pm
2006 Ssangyong - Stavic
knock sensor
10:16 pm
2006 Ssangyong - Stavic
inlet metering valve
10:16 pm
2006 Ssangyong - Stavic
glow plugs x2
7:26 pm
2005 Mazda - AXELA
Right Fog light
5:00 pm
2004 Toyota - Camry
windscreen wiper motor
9:54 am
1998 Mazda - Familia
rrh quarter glass - 53.25
9:55 am
1998 Mazda - Familia
rrh quarter glass - 53.25
11:39 am
1998 Mazda - Familia
rrh quarter glass - 69.23
1:52 pm
2005 Honda - Fit
power window switch for driver - 74.55
9:07 am
2005 Honda - Fit
power window switch for driver - 79.88
10:07 am
2013 Toyota - Corolla
Mirror cover left - 83.51
8:49 am
2002 Honda - Fit
ignition coil pack - 90.53
1:48 pm
2004 Toyota - Vitz
seat belt webbing - 95.85
8:42 am
2008 Honda - Stream
fog light right - 101.18
1:42 pm
1995 Mitsubishi - Rvr
Shock left and right front complete - 159.75